Security Consultants sell or give advice on burglar alarms, warning devices, special locks, cameras and guarding services

Stratcom Security delivers training and assessment for the SCCC – Security Consultant Certificate of Competence (micro-credential).
This certificate is registered as a micro-credential at Level 4, 20 Credits, on the NZ Qualification Framework. It is accepted by the Private Security Personnel Licensing Authority (PSPLA) as evidence that a person has done the training required to be licensed as a Security Consultant.
The course can be completed in less than six months or you can take up to one year.
Trainees have told us that:
It's good to have all the relevant materials supplied
I found the study guides extremely helpful and full of good information
Thorough marking of assignments helps you think more widely about the subject
The prompt response, guidance and encouragement on assessment work is helpful.
The course has three learning modules and five related assessment tasks.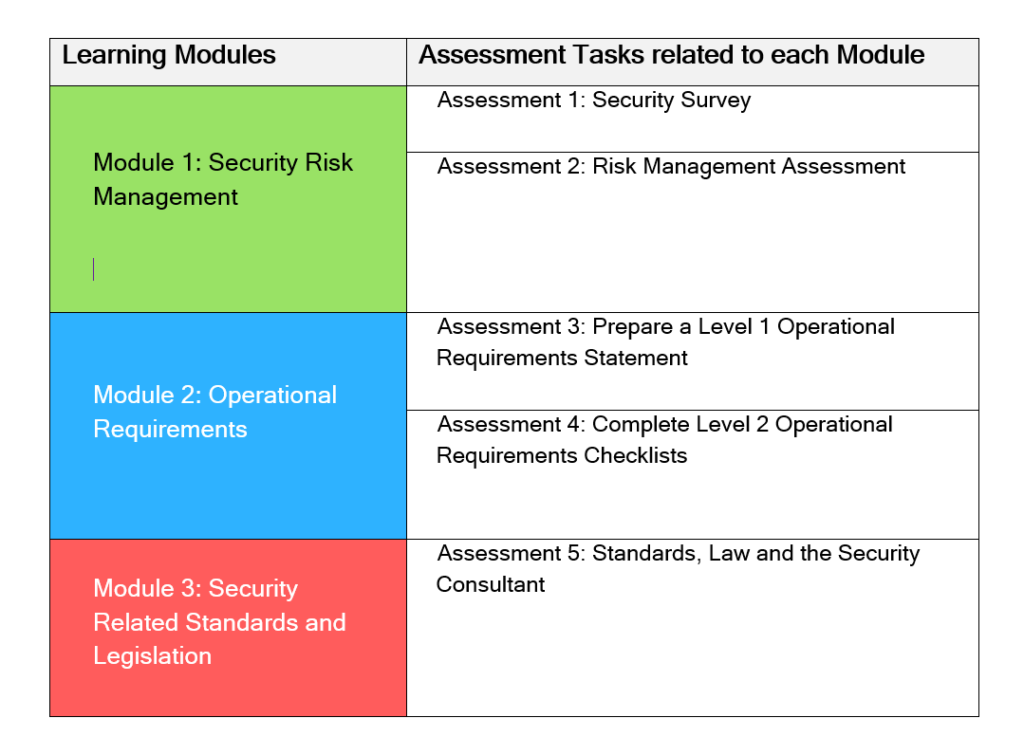 Once you have completed this course and meet their other requirements you apply to the PSPLA for a Security Consultant Licence.
Contact us to learn more about the course.
See NZSA's information about the certificate here: security.org.nz/careers/training/
Contact us to find out more about this course: Email us at info@stratcomsecurity.com or call 021 944 119