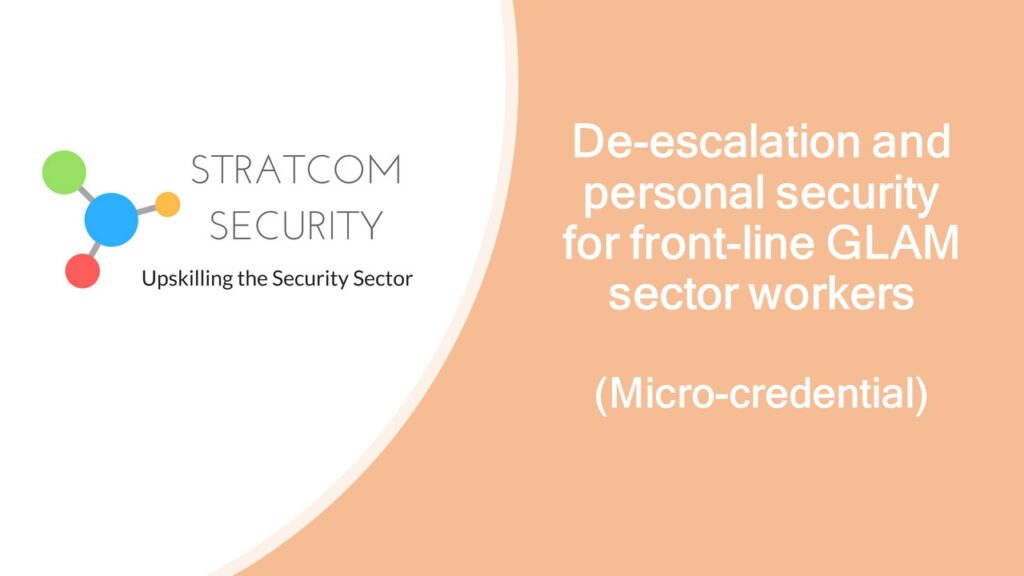 This course is for front-line staff in the gallery, library, archive and museum (GLAM) sector, who are not trained security workers. It provides knowledge of de-escalating difficult situations using approaches that include cultural safety, a crisis prevention model, behaviour identification and communications strategies.
The course design is based on extensive consultation with security experts and front-line staff and their managers in the GLAM sector who have identified a need for these skills.
The course is registered as a micro-credential at Level 3, 10 Credits, on the NZ Qualification Framework. It is studied in 3 online modules.
People who complete the course will have demonstrated that they can describe:
– Elements in a person's culture
– Culturally unsafe behaviour
– The CPI Crisis Development Model
– Examples of responses to help keep safe in escalating situations
– Characteristics of 'worrying' behaviour that should be monitored
– Characteristics of agitated behaviour that could escalate
– Examples of responses that help to calm self and agitated people and de-escalate the potential for conflict
– Verbal and non-verbal communication techniques that assist in de-escalation
– Ways to set limits on behaviour
– Ways to communicate empathy
– Response to incidents involving children and young person