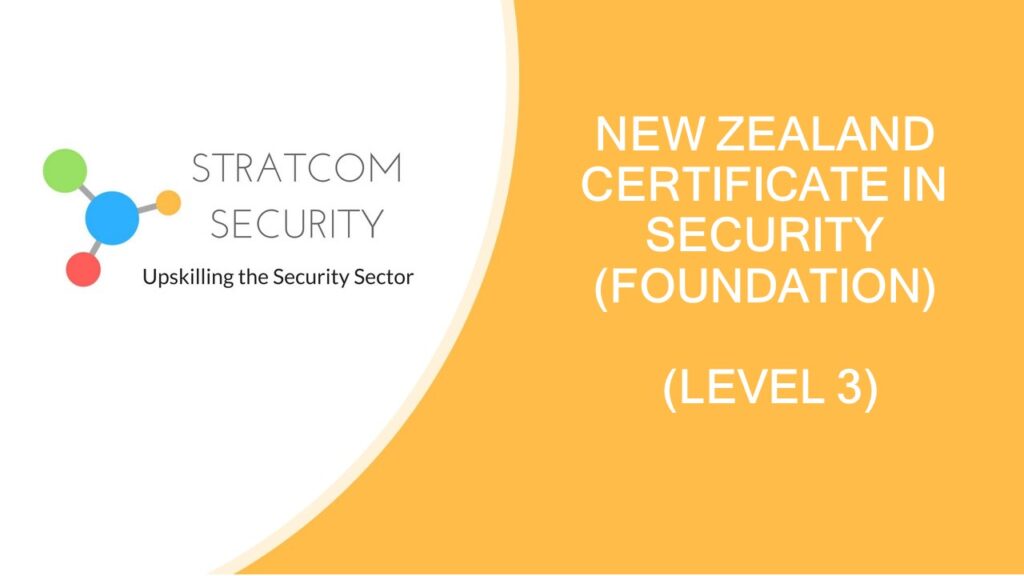 This training programme leads to the award of the New Zealand Certificate in Security (Foundation) (Level 3).
It covers the skills and knowledge needed to perform basic security services safely and effectively by taking a professional approach using observation, communication, conflict management, customer service and teamwork skills.
You will learn through workshops; by doing independent study using workplace documents, study guides and online resources and doing on-job training. You will and complete supervised assessment tasks to demonstrate that you can make responsible decisions and respond appropriately in typical security situations.
The NZQA unit standards required for the COA are included in this certificate. If you have already completed those you do not need to repeat them.
Our trainers guide you as you learn and use the skills you that need to gain the certificate.
This programme (number 126151-1) is approved by the New Zealand Qualifications Authority under section 249 of the Education Act 1989, and Training Systems and Solutions Limited trading as Stratcom Security is accredited to provide it under section 250 of the Act.